Cognado
Cognado presents diverse perspectives on Latinx identity, fostering conversation and challenging mainstream media's portrayal of Latino and Hispanic communities. Through personal stories shared by Latinx artists, Cognado explores the intersection of heritage and self-development, touching on topics like beauty standards, self-expression, mental health, and machismo.

Year: 2022
Categories: Identity, Print, Web, Campaign
Creative Direction: Daniela Guevara
Producer: Alice Winter
Photography: Taylor Golda
DP: Cory Jerls
Editing: Lauren Helgason




The project's visual identity draws inspiration from hand-painted signage and intricate ironwork seen in Latin America, creating a cursive wordmark that evokes intimacy and a sense of home.





While initially a social media campaign, Cognado's brand elements extend beyond the digital realm, adapting seamlessly to physical advertisements, transcribed interviews in a booklet, and merchandise.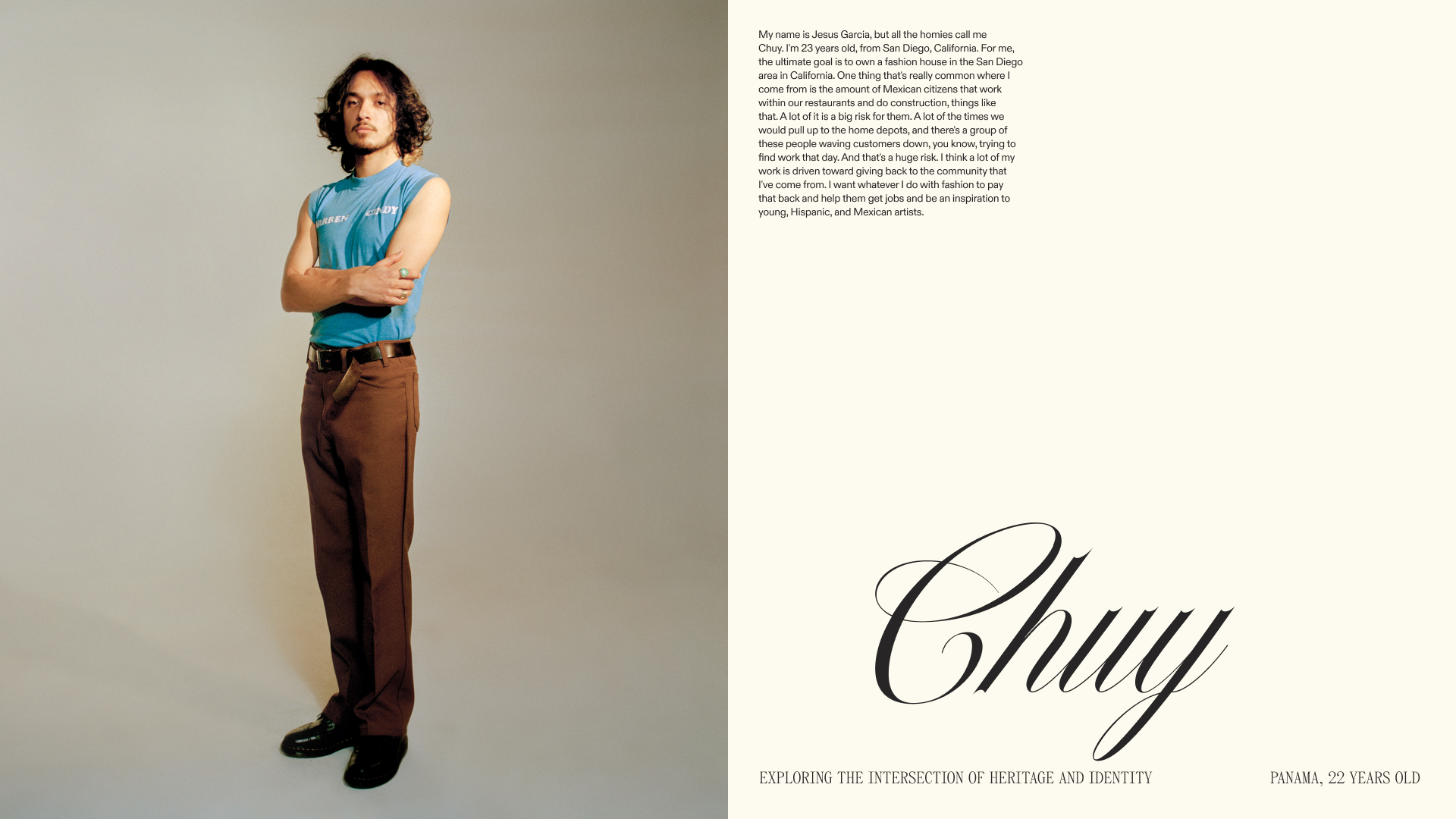 Cognado goes beyond being a project; it is a catalyst for dialogue, promoting understanding and celebrating the richness of the Latino experience. By amplifying authentic stories and embracing a versatile visual identity, Cognado empowers individuals, encourages connections, and challenges preconceived notions about Latinx identity.



© Maria Sofia Motta. All rights reserved.